Spot the Difference With Phishing Protection
Generate unique artwork displayed on all password screens to recognize fake wallet pop-ups.
Identify Scams
Your Phishing Protection artwork is displayed when entering sensitive information on BlockWallet. This includes passwords, private keys, and seed phrases.
Make it Yours
Inside your BlockWallet preferences, you can change your Phishing Protection artwork by generating a new image. You can generate as many iterations as you'd like until you have a design you're in love with.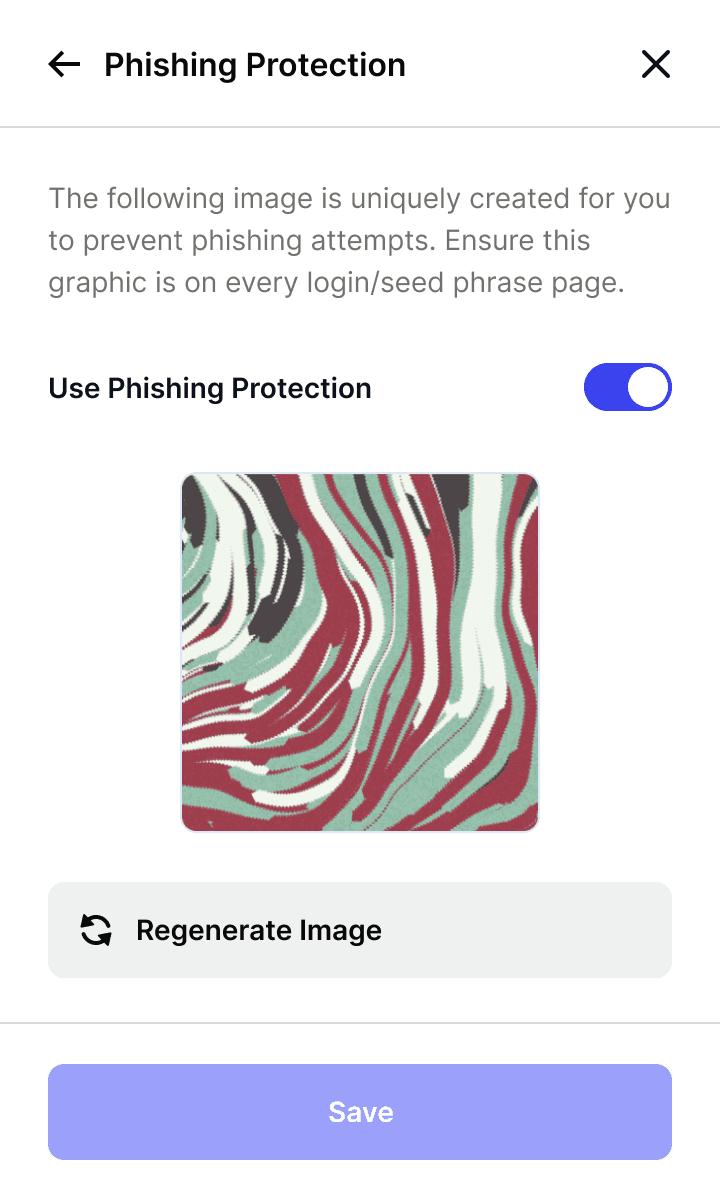 Ready to try Phishing Protection?
You can access your crypto on multiple wallets because your crypto lives on a blockchain. We prepared step-by-step tutorials to help you import your keys or create a new account.