Better Safe Than Sorry Revoke Token Allowances
An easy and secure way to manage your favorite DApps.
It's Easy
BlockWallet has created a dead-simple process to revoke token allowance in seconds. Staying secure has never been so easy.
Mitigate Risks
Revoke token allowances to reduce your risk of losing funds to hacks and exploits. We recommend doing this periodically for all DApps that are not actively in use.
Control The Damage
Phishing scams are caused by granting token allowance to malicious smart contracts. If this happens to you, find out which allowances are responsible and revoke them immediately to prevent further damage.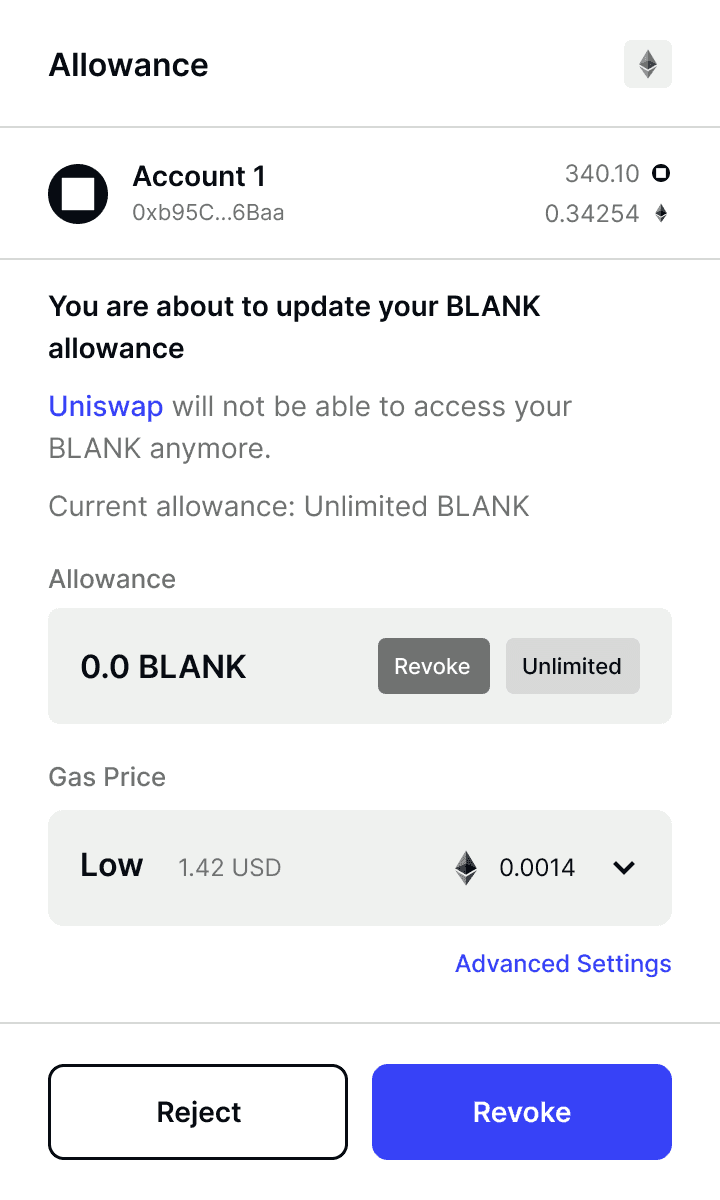 Ready to Revoke?
You can access your crypto on multiple wallets because your crypto lives on a blockchain. We prepared step-by-step tutorials to help you import your keys or create a new account.
Frequently Asked Questions
What is a token allowance?
Signing a token allowance enables a DApp to freely control your assets - this includes spending your tokens and trading your NFTs. If allowances aren't revoked, DApps can have these permissions forever. By using BlockWallet's Allowance Revoke, you can take back control of your assets and add another layer of protection to your crypto.