Explore Freely. Bridge Across Networks
Low fees and cheap quotes - explore Web3 with freedom and convenience.
Enjoy Low Fees
Enjoy the most affordable rates for bridges on the market. Save money and unlock unlimited opportunities in Web3.

0.5%

0.75%
Get Best Rates
BlockWallet uses LI.FI bridge aggregator to find the best quotes for your bridges and ensure you always get the best deal.
Stay in Safe Zone
You never know what you're clicking these days - skip the third-party providers and execute your bridges directly on BlockWallet.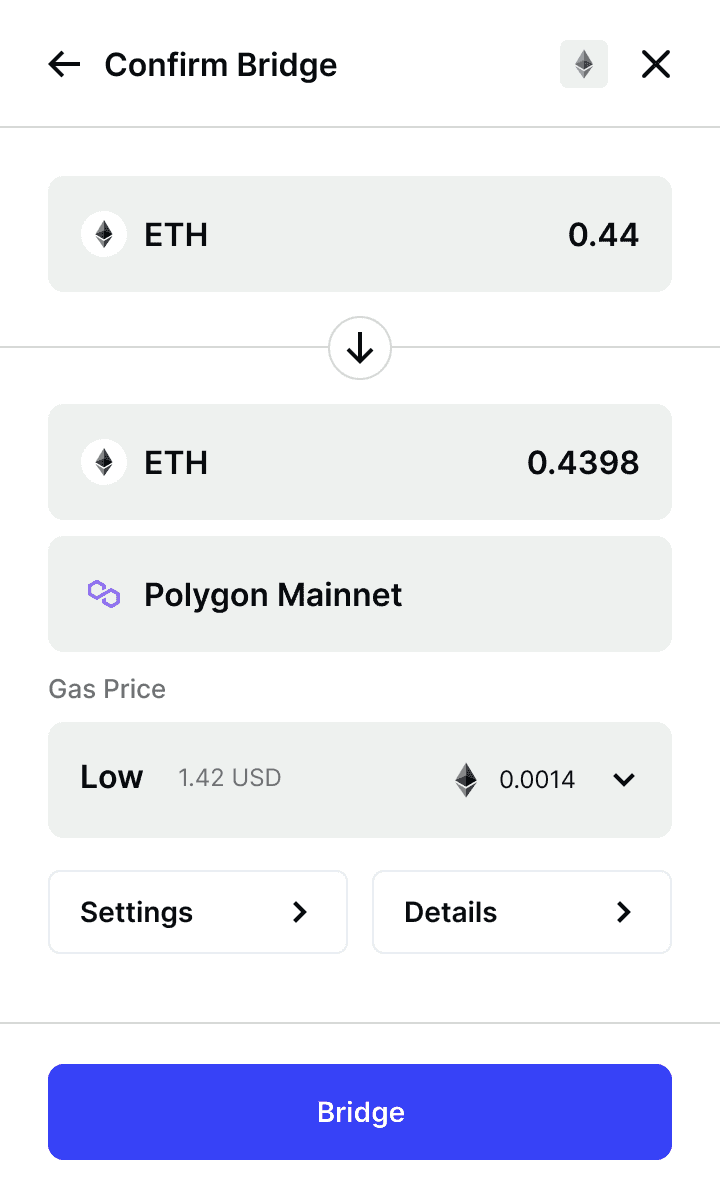 Ready to try Bridges?
You can access your crypto on multiple wallets because your crypto lives on a blockchain. We prepared step-by-step tutorials to help you import your keys or create a new account.