Beat the Bots. Enable Flashbots Protect
BlockWallets Flashbot RPC feature. Say bye to front-running bots and don't pay for failed transactions.
It's a Click Away
One toggle, that's it. Open the advanced settings on your transaction confirmation screen to activate Flashbots Protect RPC.
Stay Ahead of the Bots
BlockWallet uses Flashbots RPC integration to bypass the public mempool, keeping your transactions hidden away from hungry bots, which means no more front-running your trades and sandwich attacks.
Don't Pay For Failed Transactions
With Flashbots Protect, your transactions are only mined if they do not include any reverts, so you don't pay for failed transactions.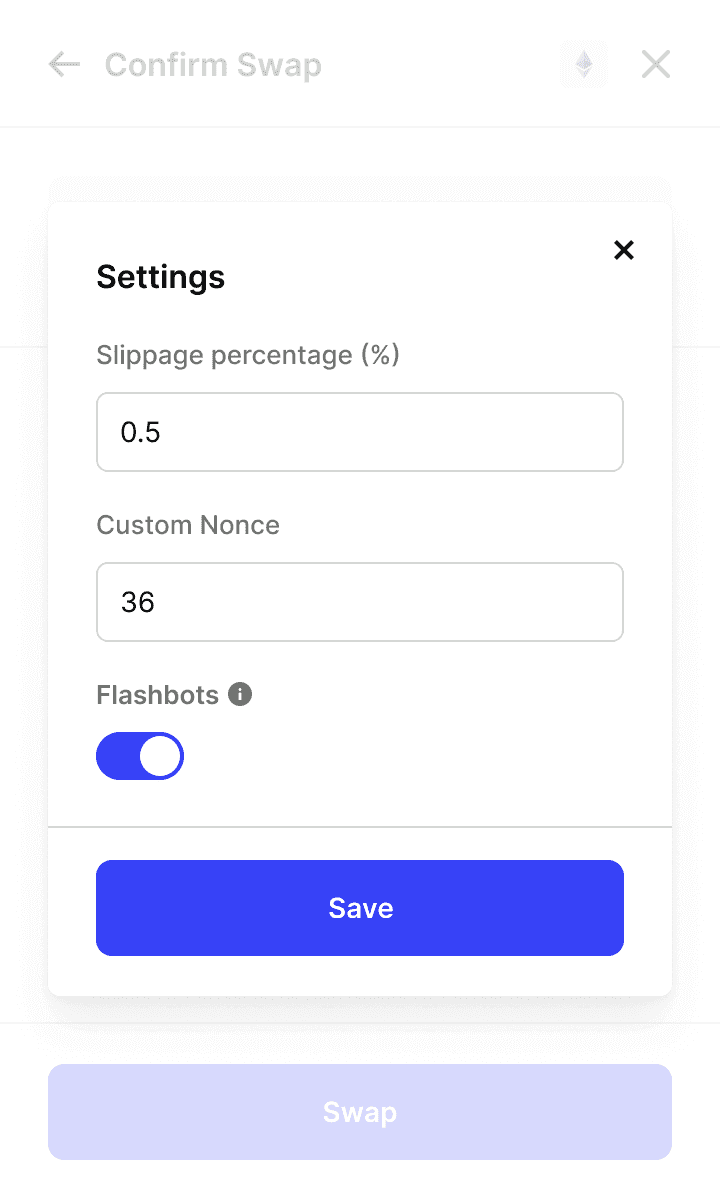 Ready to try Flashbots?
You can access your crypto on multiple wallets because your crypto lives on a blockchain. We prepared step-by-step tutorials to help you import your keys or create a new account.