Get The Best of Both. Connect Your Hardware Wallet
Experience the security of a hardware wallet with the convenience of a Web3 wallet.
Supported Wallets
Set Up Easy
BlockWallet makes it incredibly simple to connect your hardware wallet - a frictionless process to further secure your crypto assets.
Sleep Well
When you connect a hardware wallet, every transaction must be physically verified through an encrypted device. Who doesn't love a good night's sleep knowing that your crypto is safe?
Your Wallet, Your Choice
Whether you're banking on Ledger or Trezor, or seeking that added layer of protection with the air-gapped security of Keystone, BlockWallet has got you covered.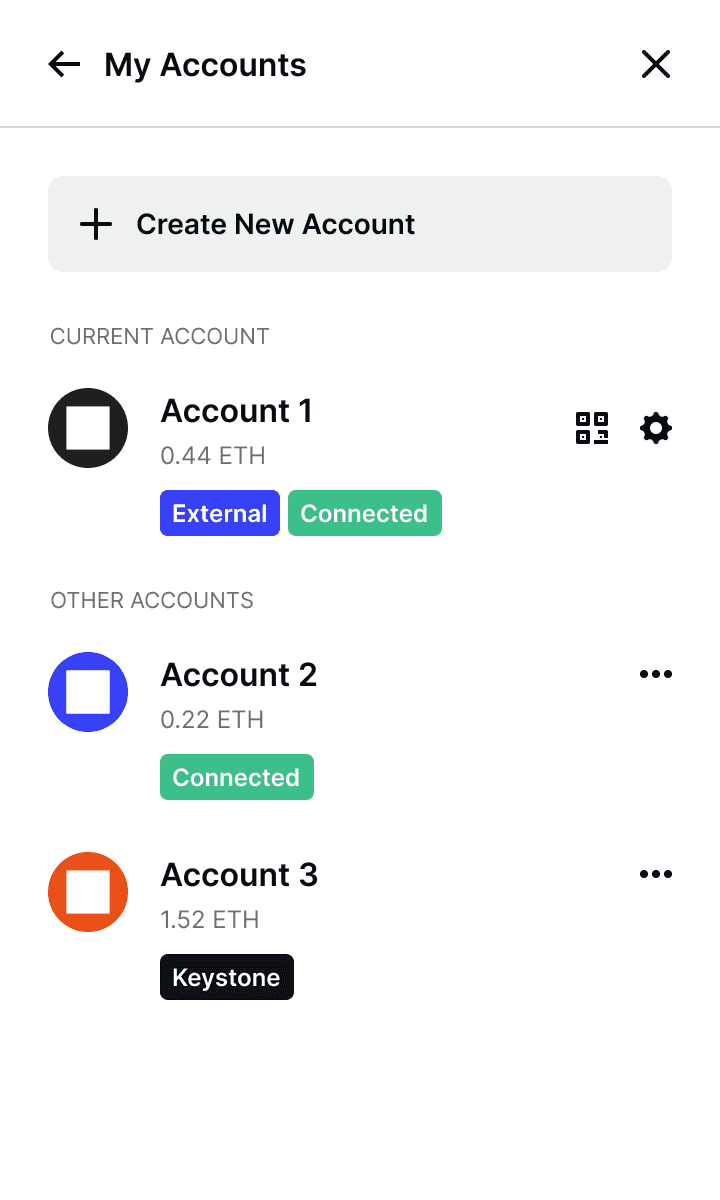 Ready to Connect Your Wallet?
You can access your crypto on multiple wallets because your crypto lives on a blockchain. We prepared step-by-step tutorials to help you import your keys or create a new account.