Stay Where You Are. Swap Instantly
Save yourself some clicks - quickly swap crypto tokens and enjoy the lowest fees, no exchanges required.
Enjoy Low Fees
With BlockWallet, you'll have access to the most affordable rate for crypto token swaps on the market. That means, you'll be able to save more money and make your transactions go further.

0.5%

0.75%
Get Best Rates
BlockWallet uses 1inch as a liquidity aggregator to search and compare rates across multiple decentralized exchanges, so you always get the best deal.
Get It Done. Fast
Every second counts. BlockWallet swaps let you swap crypto token in just a few clicks, so you never miss out on trades.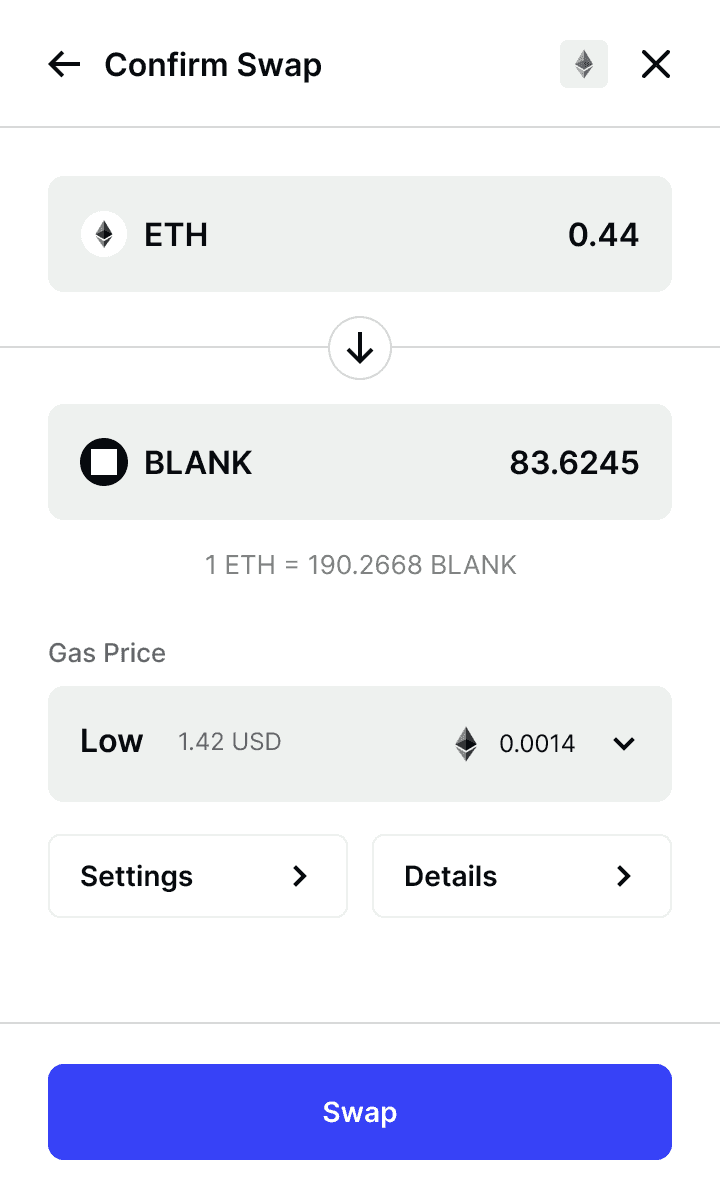 Ready to try Swaps?
Your assets live on a blockchain, which means that you can try BlockWallet and keep your current self-custodial wallet at the same time. You can simply import your keys or create a new account.