A Wallet to Unlock All DApps
Connect BlockWallet browser-extension with your favorite DApps.
Connect to Any DApp
Make BlockWallet your go-to browser wallet. It's simple, really. Just set it as the default, and you're all set. Now you can connect to any DApp with ease.
Manage DApps
BlockWallet makes it a breeze to keep track of your connected DApps. There's a tidy list for you to glance at, and disconnecting is simple. Just one click, and you're free.
Revoke Allowances
Signing a token allowance enables a DApp to freely control your assets - this includes spending your tokens and trading your NFTs. If not revoked, they keep this control forever. With BlockWallet, you can easily revoke these allowances to regain control and protect what's yours.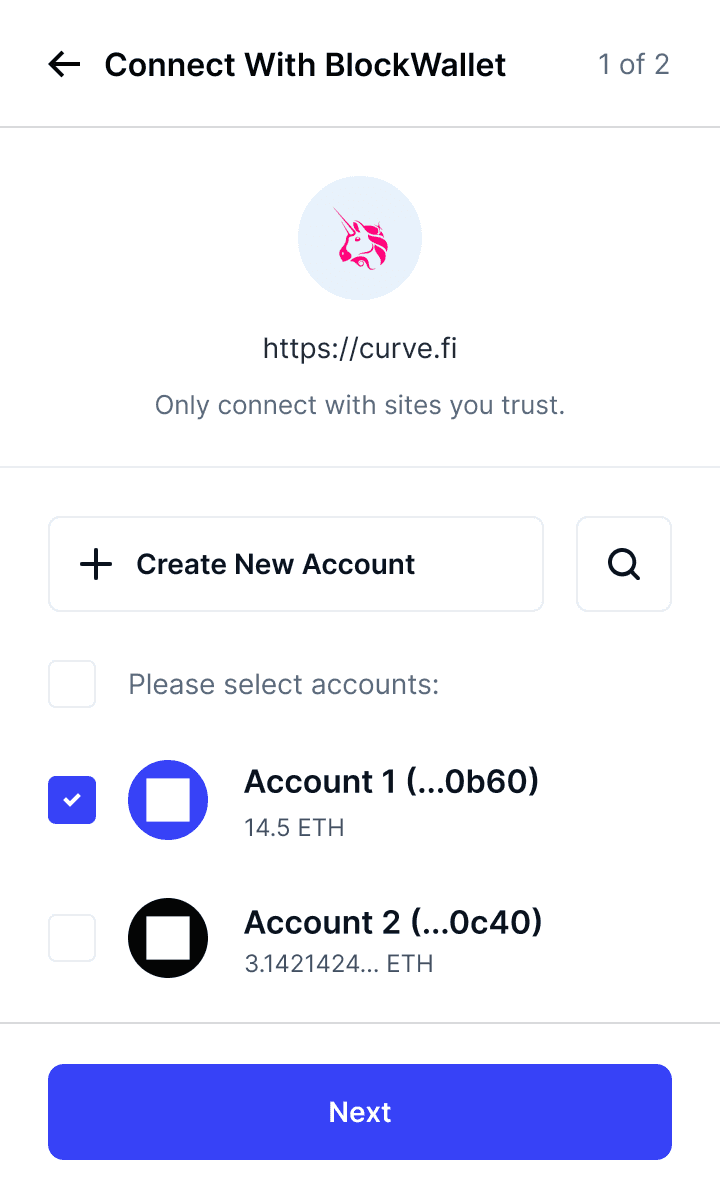 Ready to explore Web3?
You can access your crypto on multiple wallets because your crypto lives on a blockchain. We prepared step-by-step tutorials to help you import your keys or create a new account.