Buy Crypto With a Credit Card
Experience the convenience of buying crypto tokens with your credit card benefiting from our commitment to affordability with minimal transaction fees.
Ease of Purchase
Users can effortlessly buy a range of cryptocurrencies directly from BlockWallet's home screen using their local fiat currency or credit card, facilitated by the Onramper widget.
Comparative Options
BlockWallet users are presented with a multitude of options for buying crypto. Whether it's buying with a credit card or just using Google or Apple pay options, the process is designed to be straightforward and user-friendly, making the journey into investment simpler and more accessible.
Stay in Safe Zone
While Know Your Customer (KYC) procedures are required for security reasons, BlockWallet does not collect or store any KYC information, ensuring user privacy and data protection.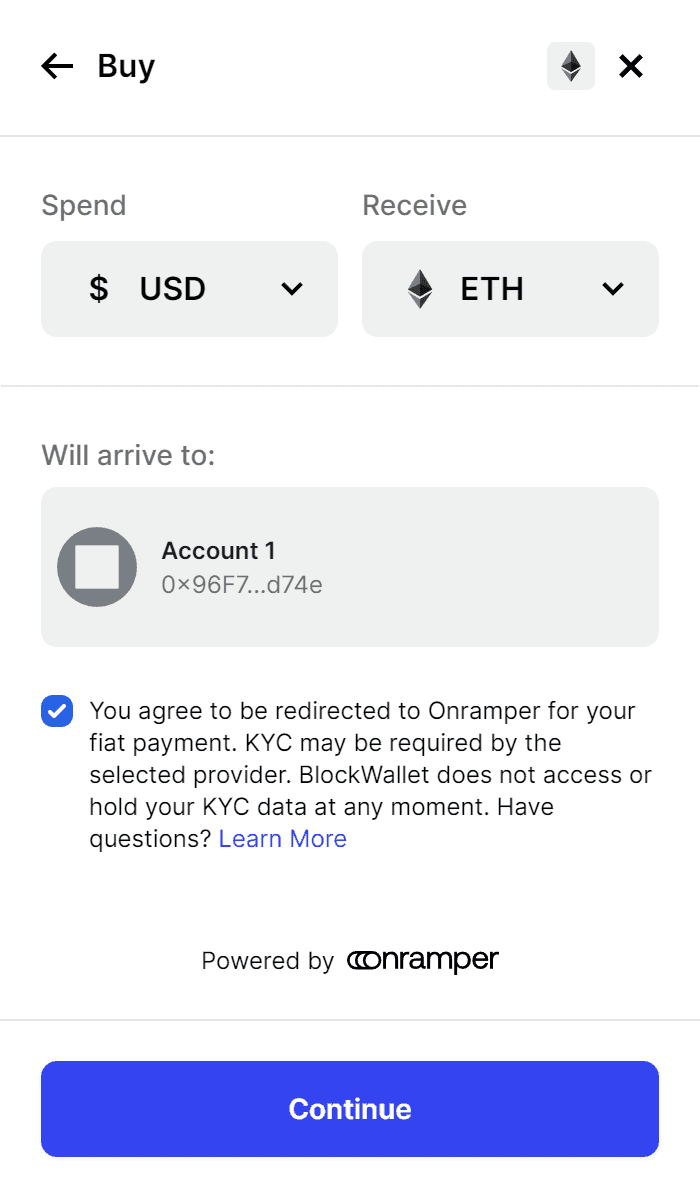 Ready to Buy Crypto?
Experience the simplicity of investing in digital assets - buy your desired crypto tokens using your card. We prepared step-by-step tutorials to help you import your keys or create a new account.